Description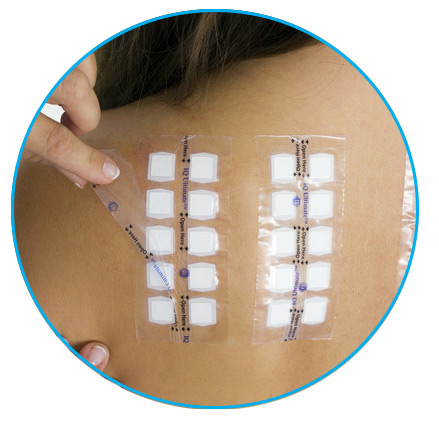 The IQ Ultimate™ patch test unit has important new features due to it's new carrier tape. The test unit is based on the widely used IQ Ultra™. The three features below are unique for IQ Ultimate™.
Water resistant - permits showering
Elastic - allows normal daily activities
Transparent - facilitates reading of the tests
Each chamber is made of additive-free polyethylene plastic foam with a filter paper incorporated.
The rim of each chamber has an adhesive layer to optimize adhesion to the skin and to eliminate leakage. This makes IQ Ultimate™ a closed-cell system enhancing occlusion and confining the test reaction within the chamber parameter. This feature is crucial in standardized patch testing which is based on the concept dose/area and the area has to be exactly defined.
The chambers are made of thin and soft polyethylene foam material to maximize patient comfort.
A hypoallergenic transparent carrier film is used for the IQ Ultimate™.
Each strip of 10 chambers of IQ Ultimate™ is attached to a protective plastic cover with corresponding compartments which makes it possible to re-attach the tape after advance filling of the chambers with the haptens.
The volume of the chamber is 32 µl and the inside area of the chamber is 64 mm2.
The width of the tape is 52 mm and the length is 118 mm.
Packaging & Service
The IQ Ultimate™ is supplied in cardboard boxes containing 100 units per box (100x10 chambers). A Reading Plate for IQ Ultra™ / IQ Ultimate™ is supplied in each box.
The IQ Ultimate™ is available worldwide through the extensive network of Chemo­technique Dia­­gnostics distributors.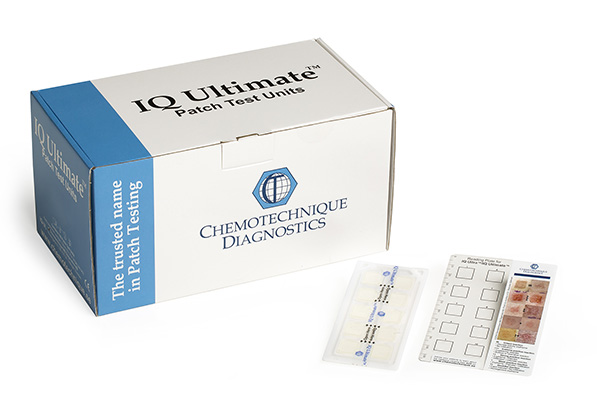 ---
Conditionnement
Boite de 100 plaques de 10 chambres
Une réglette de lecture est fournie dans chaque boite.